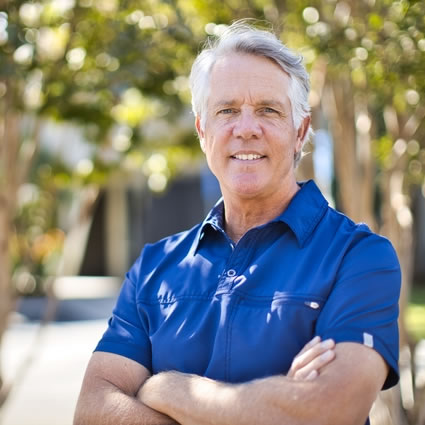 Meet Dr. Joel Pirmann
Welcome
I want to dedicate this site to my lovely wife Jennifer, who has been my inspiration and support since the day I met her, to my three stepchildren, Erica-the oldest and the one with the most discernment and ability to see both sides of every story, to Tom, whose commitment to his own goals has kept me working hard on mine, and to Jillian-the youngest whose endearing honesty has made us all review ourselves on a daily basis and stay focused on what really matters most, which is our commitment to God and family.
My name is Dr. Joel Pirmann. I graduated from Los Angeles College of Chiropractic (now known as SCUHS) in December of 2000.
In 1988 I was managing health clubs back in Springfield, Il. I enjoyed the work I was doing and was able to incorporate a lot of personal fitness training into my job and it was there I discovered my love of helping people achieve their health goals. Assisting people with weight and strength programs is very rewarding as you see the improvements that happen not only in their physique, but in their confidence as well.
Read More About the Journey to Chiropractic
I then had an opportunity to work for a national gymnastics corporation that taught fitness to children and this company moved me to Southern California. Here again this was an extremely rewarding job and we shaped a lot of children's lives for the better through fitness. This job was short-lived as the company went bankrupt in the summer of 1991. I was in a tight spot as I was now 2500 miles from home and without employment.
During the course of these two jobs I had been injured in the gym lifting heavy weights and each time I got hurt, I found that my Chiropractor knew best how to heal me the fastest. He also gave nutritional support that always sped my recovery. The more I got adjusted, the better I felt and I began to sense that this was becoming more than just a form of treatment for me, it was becoming a way of life.
I often spent a lot of time with my Chiropractor discussing health, nutrition, the body and working out. He was an authority on all of these and never led me astray. In fact, he knew more about how the body functions as a whole than any medical doctor I ever met. I now realized that whatever the condition, I would always come to my Chiropractor first as he knew best which route to take to heal me the fastest and the safest. In addition, regular adjustments kept me more healthy and focused on my own goals in the health care industry.
My next job came as a direct result of my relationship with my Chiropractor. He worked in a medical office and in a physical therapy office. He referred me to the physical therapy clinic for an interview. I was hired and because of my experience in managing health clubs was rapidly moved up to assistant manager. What this meant was that I would receive the largest work load and was expected to perform at the highest level and oversee the rest of the staff to do as well.
I had seven other therapists underneath me and ten massage therapists to manage as well. This was the most rewarding job to date as there is nothing like rehabilitating someone from surgery or trauma. The confidence, personal pride and support that comes from recovery is sometimes overwhelming.
During the years I spent in physical therapy I treated about every type of injury and surgery you can imagine. My youngest patient was 3 years old and was treated for a walking problem that arose from his development. My oldest patient was 86 years old and was recovering from a CVA (stroke). I rehabilitated literally hundreds of neck and back surgeries and it was with these patients that I always saw the down side of surgery.
A lot of patients would get significantly better, but most got worse, or had to have a second or even third surgery! It became difficult to work with these patients as I knew there was an alternative available in the very next office over…my Chiropractor. I began to promote the Chiropractor so much that I was actually reprimanded by the clinic director. It seemed I was causing patients to seek alternatives to surgery and the referring doctors were getting perturbed. At this point I knew what I wanted to do with the rest of my life. I wanted to become a Doctor of Chiropractic.
So I quit my job and went to work at a private personal training facility that would allow me to finish my bachelors degree and then I would apply to Chiropractic School. In September of 1997 I enrolled at Los Angeles College of Chiropractic and embarked on my new career. I finally felt I was doing exactly what God wanted me to do, and that was to become a healer. I had joined an elite group of healthcare practitioners that genuinely cared about the welfare of their patients, and I couldn't have been happier. I graduated in December of 2000 completing a 5-year program in just three and a third years by going to classes year round and not taking a break. I had finally achieved my goal and now I had to find a job.
The last year of Chiropractic school I took a job as a personal trainer at The Sports Club Irvine. I wanted to start establishing relationships and to let people know that I would soon be a doctor. Also during that last year I needed to fulfill my internship requirements and I was allowed to do that at a clinic in Costa Mesa. The doctors I worked for were great and I learned a lot about the business side of Chiropractic. Still, I just wanted to be the best doctor I could be.
After graduation, I tried to start up a practice by myself. I was renting space in a clinic that was in a terrible location and had almost no patients coming in the door. This was not working so I hired on at another very busy clinic in Costa Mesa and began seeing over 200 patient visits a week. This was a great experience as my adjusting skills and confidence grew rapidly with the large number of patients I was seeing.
During that last year of school I also had a chance to work at the Center for Achievement at Cal State Northridge. This is a rehabilitation facility for spinal cord injuries. This showed me another side of the physical therapy industry and again, what a rewarding experience.
By now I had the confidence to try to go out on my own again. I opened a small one room clinic on Paularino Street in Costa Mesa and began my own practice with about 5 or 6 patients. These were difficult times, but I knew exactly how I wanted to run my practice and I have always believed that God put me on this earth as a healer. During this time I took some time off to go up to Idaho and study natural medicine under the past president of the American Chiropractic Association, Dr. Henry West. At this clinic, I learned invaluable lessons about how to treat medical conditions with natural medicine. Upon my return to California I was now armed with the knowledge and experience to run a clinic exactly how I wanted to and for it to be a complete healing facility.
The Practice Lately
So, for the past 18 years and counting, my life has been about healing and learning more and more about how the body functions as a whole and how I can treat the body naturally, safely and the most effectively. My life has been the development of my practice which is now called Pirmann Family Chiropractic. The name describes what I do…Chiropractic for the entire family. I know in my heart that my years of experience and training will now allow me to help thousands in my community. I want to reach out to every one who needs my help.
My practice has always been and continues to be a referral only practice. We do no outside advertising and we have well exceeded the national average for a Chiropractic office in our area. But we can always do more. That's what this web site is all about. Helping me to help as many people as I can with the knowledge and skills that I possess.
OUR SERVICES
Book an Appointment
Contact Pirmann Family Chiropractic today to schedule an appointment with Dr. Pirmann. Insurance is accepted and we're open late.

Dr. Joel Pirmann | (949) 251-0154